Director's Message - Fall 2021
Director's Message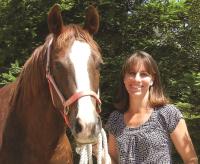 Welcome to the fall 2021 Horse Report! We have chosen to close out this year with an examination of the fascinating, and sometimes frustrating, topic of equine neurology.
This is actually a very personal issue for me since my own research revolves around investigating the genetic basis for eNAD/EDM and the interaction of vitamin E deficiency with neurologic disease. As a clinician, I spent many hours speaking with owners about horses that were presented to the veterinary hospital with a non-infectious neurologic disease. With limited diagnostic capabilities, and perhaps more frustrating, the inability to treat or prevent these diseases, I decided to pursue advanced training in comparative genetics in order to identify some molecular tests and biomarkers to assist us in diagnosing and treating these horses in the clinic. 
For this issue, we enlisted the help of one of my mentors and long-time collaborators, Dr. Monica Aleman, chief of the equine internal medicine service at the UC Davis veterinary hospital. UC Davis is one of the only veterinary hospitals in the country with a board-certified equine neurologist, and we are grateful to Dr. Aleman for sharing her time and expertise.
We hope the 2021 Horse Reports have provided information that is valuable to your equine knowledge and look forward to returning with all new topics in 2022!
Carrie J. Finno, DVM, Ph.D., Diplomate ACVIM 
CEH Director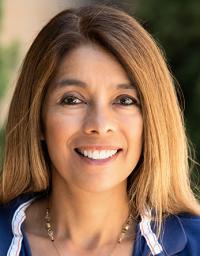 Thanks to Our Collaborator
Dr.  Monica Aleman obtained her veterinary degree at the University UNAM-Mexico. She completed residencies in large animal internal medicine (equine emphasis) and neurology and neurosurgery at UC Davis, and achieved board certification for both specialties by the American College of Veterinary Internal Medicine. She completed a Ph.D. in comparative pathology of neuromuscular diseases at UC Davis. Her research and clinical interest has focused on neurology, neuromuscular and muscle disorders in all species, with an emphasis on horses. Currently, she holds the Terry Holliday Equine and Comparative Neurology Endowed Presidential Chair and is the Director of the Neuromuscular Disease Laboratory at UC Davis. Dr. Aleman is one of the founding members of the Comparative Neurology Research Group, and is also affiliated with the Clinical Neurophysiology Laboratory.