Director's Message - Summer 2022
Director's Message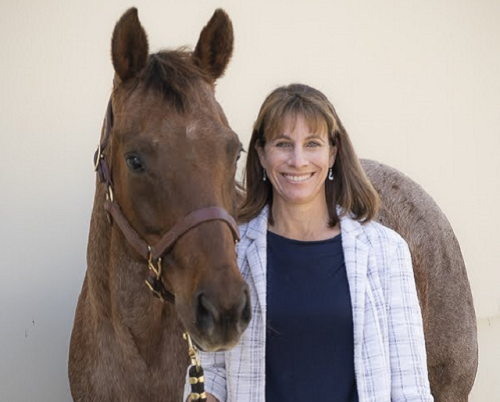 Anyone who spends time with horses will almost inevitably end up experiencing the challenges associated with equine rehabilitation. From minor illnesses to serious injuries, and everything in between, the rehabilitation process rarely proceeds in a straight line. As a horse owner myself, I have recently been bringing my 7-year-old Thoroughbred gelding, Chat, back to work after he sustained a coffin bone fracture in April. It is a very slow process! 
Although equine rehabilitation can be frustrating, we are well on our way to better understanding not only how to respond to equine health issues, but, perhaps more importantly, how to prevent them. As equestrian sports continue to grow locally, nationally, and internationally, the field of equine sports medicine and rehabilitation is essential to keeping our horses happy, healthy, and performing their best. 
Sports medicine and rehabilitation is one of the newest veterinary specialties, and UC Davis is home to four diplomates of the American College of Veterinary Sports Medicine and Rehabilitation (ACVSMR), three who specialize in horses. We are grateful to ACVSMR diplomates Drs. Sarah le Jeune and Jessica Morgan for sharing their extensive expertise in this area for this issue of the Horse Report.
At UC Davis, we are especially excited for the future of this veterinary specialty. The proposed Equine Performance and Rehabilitation Center, part of the future UC Davis Veterinary Medical Center, will be an advanced hub for maintaining the health and fitness of performance and recreational horses. We are also looking forward to new teaching, research, and outreach opportunities in the future at Templeton Farms in central California.
This is a constantly advancing field, so please visit our website and check in with us on social media for updates and new information as it becomes available. 
I hope that you will follow our progress through these new endeavors. We look forward to continuing to share how the Center for Equine Health is working towards a bright future for students, residents, faculty, and of course most importantly, horses everywhere.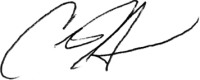 Carrie J. Finno, DVM, Ph.D., Diplomate ACVIM, CEH Director
Thanks to Our Collaborators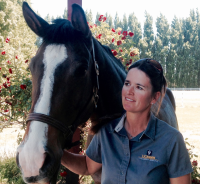 Dr. Sarah le Jeune is the chief of the Equine Integrative Sports Medicine Service at the UC Davis veterinary hospital. Board-certified in Equine Surgery and Equine Sports Medicine and Rehabilitation, as well as certified in veterinary acupuncture and chiropractic, her research interests include general surgery and equine integrative sports medicine.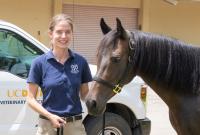 Dr. Jessica Morgan is a faculty clinician in Equine Field Service at the UC Davis veterinary hospital. Board-certified in Equine Sports Medicine and Rehabilitation, her research interests focus on equine cardiology and sports medicine.